Are you looking for a new challenge?
Our employees are true to the company's motto:
qualified, motivated and flexible.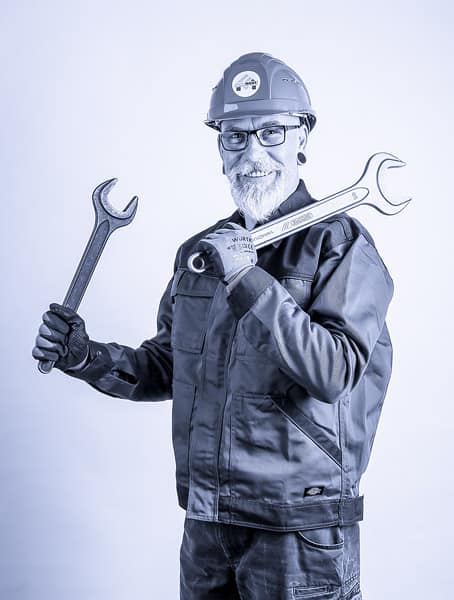 A solid training in the fields of mechanics, electrics, hydraulics, pneumatics, application, commissioning, programming or measurement and testing technology makes our employees in demand for our clients.
Thanks to the extensive practical experience, coupled with a continuous further qualification, our employees are welcome specialists for the fulfillment of complete or individual assembly.
Fitters, installers and application technicians, commissioning technicians, programmers and test technicians are always in close contact with the customer and are thus the best reference of the company.
As an employer, FLOWMONT GmbH offers you a diverse and demanding field of activity.
We offer you an excellent working climate, permanent employment, performance-based remuneration, expenses according to the table of the Federal Ministry of Finance, changing fields of work and activity, high-quality technical equipment, qualification opportunities, health care, retirement provision and many other benefits.
If your profile corresponds to the following professional groups and we have aroused your interest in an interesting and varied activity in our company, then please contact us.
Jobs
Take your chance to change now.
If you don't have the right one for you yet, please contact us anyway. We look forward to meeting you.
German mechanical and plant engineering is a world leader in the production of high-quality machines and equipment for the production of further capital goods and goods for the end user.
FLOWMONT GmbH assembles and installs machines and systems worldwide on behalf of FLOWMONT. Long-term assembly on all continents as well as full suburban service are part of our areas of responsibility.
In order to carry out our diverse activities, we are looking for qualified,English-speaking and motivated personnel to stay abroad.
If you are interested in working in a company that is a reliable partner for its clients and its employees, please contact us!