Do you have a project where we can help?
Electrical/Commissioning/Measurement
FLOWMONT GmbH is your qualified partner for
planning electrical systems
the procurement and delivery of material
the installation of cable tray systems
the complete electrical installation
the execution of functional tests up to commissioning
FLOWMONT GmbH's extensive range of services includes:
Application
Editing link controls
Processing of flow controllers
dynamic addressing
Structuring programs
Configuration
Circuit structure
Our application engineers offer qualified solutions as a precursor for "hot commissioning".
Commissioning
Software customization and installation
Drive commissioning
Safety circuit (safety commissioning)
Commissioning of automatic stations
Commissioning chains
Robotteaching
Analysis and optimization of NC programs
The primary goal of our commissioning companies and programmers is success-oriented acceptance in cooperation with your specialists in process technology.
Measurements – Bus/Networks
FLOWMONT GmbH offers the following measuring systems in order to be able to evaluate measurement data and sources of error in bus systems:
Measurements – DIN VDE
FLOWMONT GmbH is an electrical specialist company registered in the trade sroll, which has the necessary measuring systems and the trained specialist personnel to carry out these tests.
The following tests can be carried out by qualified FLOWMONT GmbH employees:
Testing of plants in accordance with DIN VDE 0100
Tests in accordance with accident prevention regulation DGUV Regulation 3
Testing of electrical equipment of machines in accordance with DIN VDE 0113-1/EN 60204-1
Testing of equipment, electrical equipment in accordance with DIN VDE 0701-0702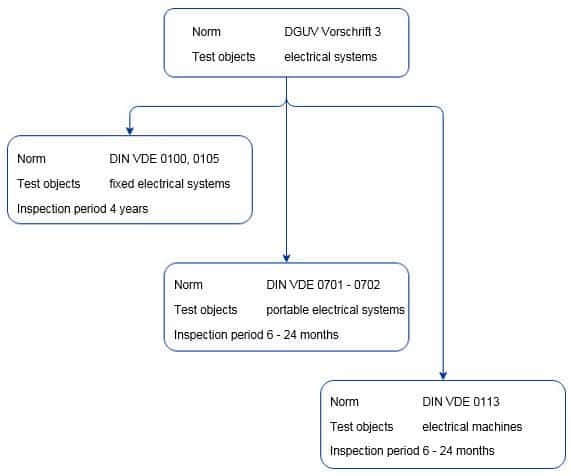 Measuring instruments
Profinet/Network Measurement (FLUKE DSX 600)
Documentation and certification
CAT 6 measurement
Measurement of cable length

.




.




.




.




.
Physical quality analysis
Topology scan
Measurements during operation
Line test
Documentation

.




.




.
Installation tester (according to DIN VDE 0100 & DGUV 3)
DIN VDE Measurement of the installed electrical system
Compliance with the applicable provisions for the establishment of low-voltage systems
Logging

.




.




.




.
Machine tester according to DIN VDE 0113-1/EN 60204-1 (BEHA/AMPROBE-MACHINEmaster)
Protective conductor voltage case
Insulation measurement
Residual voltage measurement
Protective conductor resistance measurement
Load current, voltage and power measurement
Compliance with machine safety

.




.
It only takes a few seconds!